Welcome!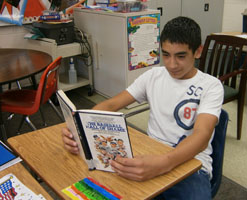 The focus of this website is to provide teachers with tools for quickly assessing and providing supplemental research-based literacy lessons and online tutorials to students in grades K-12 and out of school youth (OSY) to improve their foundational literacy skills. Educators can use this site to quickly identify individual student literacy needs using Student Success Plans, enter students' missing skills into the website criteria, and access instructional lessons as well as assign online tutorials in either English or Spanish to students designed to improve specific literacy skills. Graduation Plans are also available to help secondary students and out-of-school youth overcome barriers to graduation.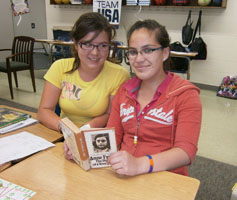 Each lesson and online tutorial contains a pre/post assessment to determine student learning needs both prior to delivering instruction and after receiving instruction to determine if a student has mastered the content.

This website is the product of a Migrant Education Program (MEP) Consortium Incentive Grant with funding from the U.S. Department of Education, Office of Migrant Education. Nine states participate in the MiraCORE Consortium including: Hawaii, Mississippi, Nevada, New Hampshire, North Dakota, South Dakota, Utah (Lead State), Vermont and Virginia.